• chelsea • England • football team • line up • premier league • teammates • xi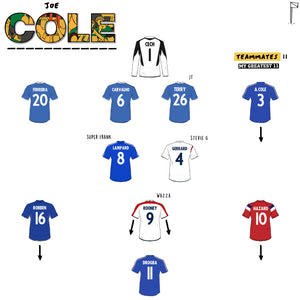 "Petr was a force of nature. What I believed a goalkeeper could be, he was just even better."
---
• football team • la liga • line up • premier league • real madrid • teammates • xi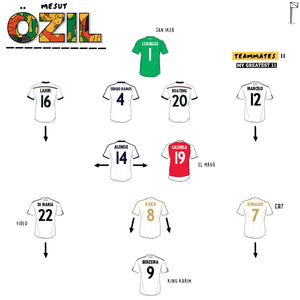 Casillas and Özil were teammates at Real Madrid.
They played together from the 2010-2011 season until Özil's departure in 2013.
Casillas is regarded as one of the greatest goalkeepers in football history.
---
• football team • la liga • line up • premier league • real madrid • teammates • xi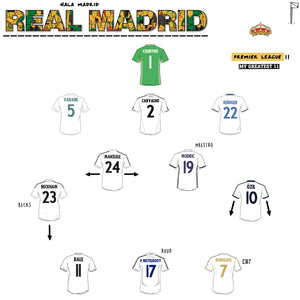 Thibaut Courtois is a Belgian goalkeeper known for his immense height, reflexes, and shot-stopping ability. He has played for both Chelsea in the Premier League and Real Madrid. Courtois made his name at Chelsea before moving to Real Madrid, where he has continued to establish himself as one of the top goalkeepers in the world.
---
• chelsea • football team • line up • mourinho • premier league • xi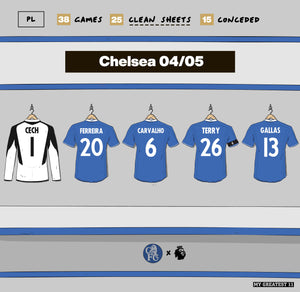 The 2004/2005 Premier League season is memorable for Chelsea FC's outstanding defensive record, which played a crucial role in their successful campaign under manager José Mourinho. Chelsea conceded only 15 goals during the entire league season, setting a new Premier League record for the fewest goals conceded in a single season at that time. This defensive prowess was a key factor in Chelsea winning their first Premier League title in 50 years.
Under Mourinho's tactical guidance, Chelsea adopted a disciplined and organized defensive approach that focused on solidifying their backline. The team often played with a compact defensive shape and relied on a strong defensive midfield presence to protect the defense. This approach not only limited the opposition's goal-scoring opportunities but also allowed Chelsea to control matches and counter-attack effectively.
---
• Buffon • football team • Italy • juventus • line up • serie a • teammates • xi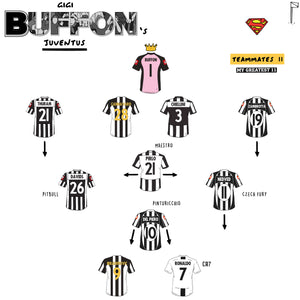 Buffon joined Juventus in 2001 from Parma and became the club's iconic goalkeeper for over a decade. He won multiple Serie A titles with the team and was known for his incredible shot-stopping abilities, leadership on and off the pitch, and his loyalty to the club. Buffon left Juventus in 2018 but returned to the club for another stint later on.