• football team • la liga • line up • mourinho • premier league • Ronaldo • serie a • xi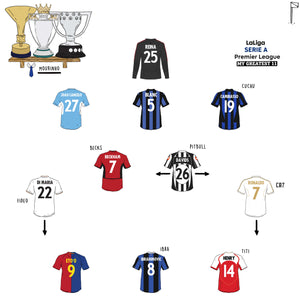 Pepe Reina:
Premier League: Pepe Reina played in the Premier League for Liverpool from 2005 to 2014, making over 200 appearances for the club.
La Liga: Reina played in La Liga for Barcelona and Villarreal.
Serie A: Reina played for Napoli, Lazio and Milan in Serie A.
---
• chelsea • football team • line up • mourinho • premier league • xi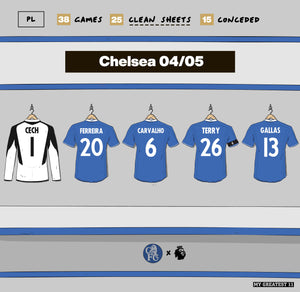 The 2004/2005 Premier League season is memorable for Chelsea FC's outstanding defensive record, which played a crucial role in their successful campaign under manager José Mourinho. Chelsea conceded only 15 goals during the entire league season, setting a new Premier League record for the fewest goals conceded in a single season at that time. This defensive prowess was a key factor in Chelsea winning their first Premier League title in 50 years.
Under Mourinho's tactical guidance, Chelsea adopted a disciplined and organized defensive approach that focused on solidifying their backline. The team often played with a compact defensive shape and relied on a strong defensive midfield presence to protect the defense. This approach not only limited the opposition's goal-scoring opportunities but also allowed Chelsea to control matches and counter-attack effectively.
---
• chelsea • football team • inter milan • line up • mourinho • real madrid • xi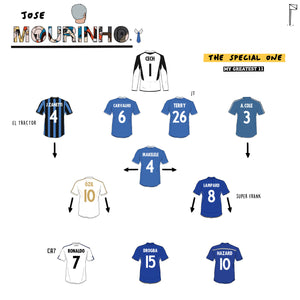 Jose Mourinho picks the Greatest Players he has ever Managed XI