• ac milan • chelsea • football team • line up • Liverpool • Messi • premier league • UCL • xi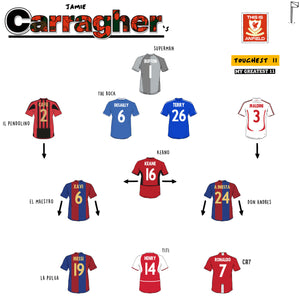 GK - Gianluigi Buffon
'I was born on the same day as him and scored against him so it always gives me a chance to get that story in. But he was a great goalkeeper and certainly the best of his generation.'
---
• ac milan • chelsea • football team • line up • premier league • teammates • World Cup • xi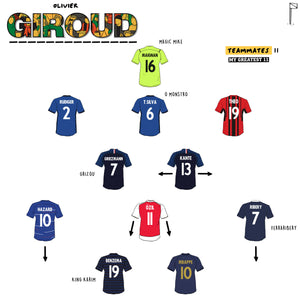 This team features a strong defensive line with Rüdiger, Silva, and Hernández providing stability at the back. Griezmann and Özil are creative forces in midfield, while Kanté adds a defensive presence. The attacking trio of Hazard, Ribéry, and the talented duo of Benzema and Mbappé up front promise to be a constant threat to opposition defenses.
---
• ac milan • football team • la liga • line up • real madrid • xi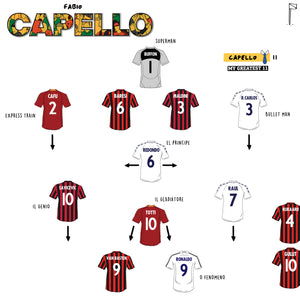 Capello's team features some of the most successful and talented footballers of all time, with a mix of defenders, midfielders, and attackers from different countries and eras.
---
• ac milan • football team • line up • UCL • uefa • xi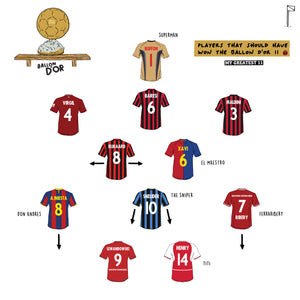 Who are the Greatest Players that should have Won the Ballon d'Or during their careers?
---
• ac milan • arsenal • football team • juventus • line up • premier league • serie a • xi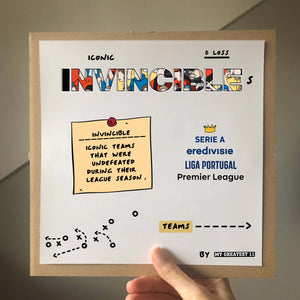 Iconic Invincible Teams that went the League Season undefeated