• 90s • ac milan • Buffon • football team • line up • serie a • xi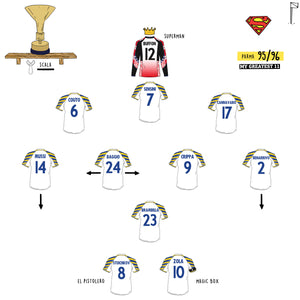 19/11/95 - Parma vs AC Milan  - 17 Year Old Gigi Buffon's Professional debut
Facing the likes of George Weah, Roberto Baggio, Boban and Savićević on your debut at 17 Years Old!
---
• Buffon • football team • Italy • juventus • line up • serie a • teammates • xi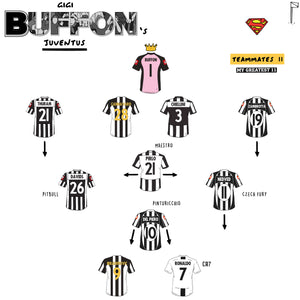 Buffon joined Juventus in 2001 from Parma and became the club's iconic goalkeeper for over a decade. He won multiple Serie A titles with the team and was known for his incredible shot-stopping abilities, leadership on and off the pitch, and his loyalty to the club. Buffon left Juventus in 2018 but returned to the club for another stint later on.